Located in Charlotte, the unique apartment homes at Abberly Woods combine convenience, comfort, and technology for today's lifestyles. We believe it's how you live that matters and our luxury amenities are at the heart of living well for our residents. Take a look at what amenities make Abberly Woods special:
Resident Activity Center: You'll never be bored at Abberly Woods! Our residents enjoy a variety of fun activities at the Resident Activity Center. The Interactive Club Room is a great place to play billiards or catch up with a friend in the comfy lounging spaces.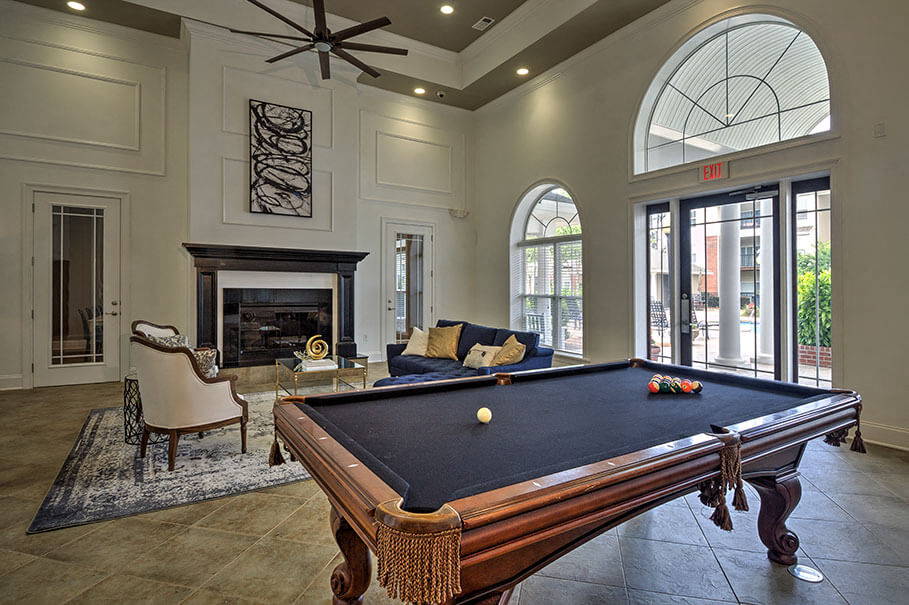 The Fitness Centers: There are two of them! Wellness is important to our residents, so we ensure to provide them with state-of-the-art fitness centers at Abberly Woods. The fitness centers also include a Pilates and stretching room!
The Relaxing Pools: In the summer months, you'll find our residents and guests enjoying a dip in one of two invigorating pools with Wi-Fi access. The pools are a great place to throw a summer party or enjoy a quiet afternoon with your neighbors. We love seeing our residents make lasting memories poolside!
You won't find better apartment home living than Abberly Woods in Charlotte! We invite you to discover everything Abberly Woods has to offer on our website and schedule a tour today!